26-year-old climber, skier, tinkerer, and artist from Burlington, Massachusetts. Erik grew fond of mountain life while taking a part-time gig as a snowshoe guide in New Hampshire. His days spent in the mountains guiding clients through paradise were sometimes interrupted by a pesky full-time job as a teacher's assistant in the city. One day, he called them up and told them the mountains are where he belongs. Since then, he has lived by the phrase, "Stay Wild, Never Mild".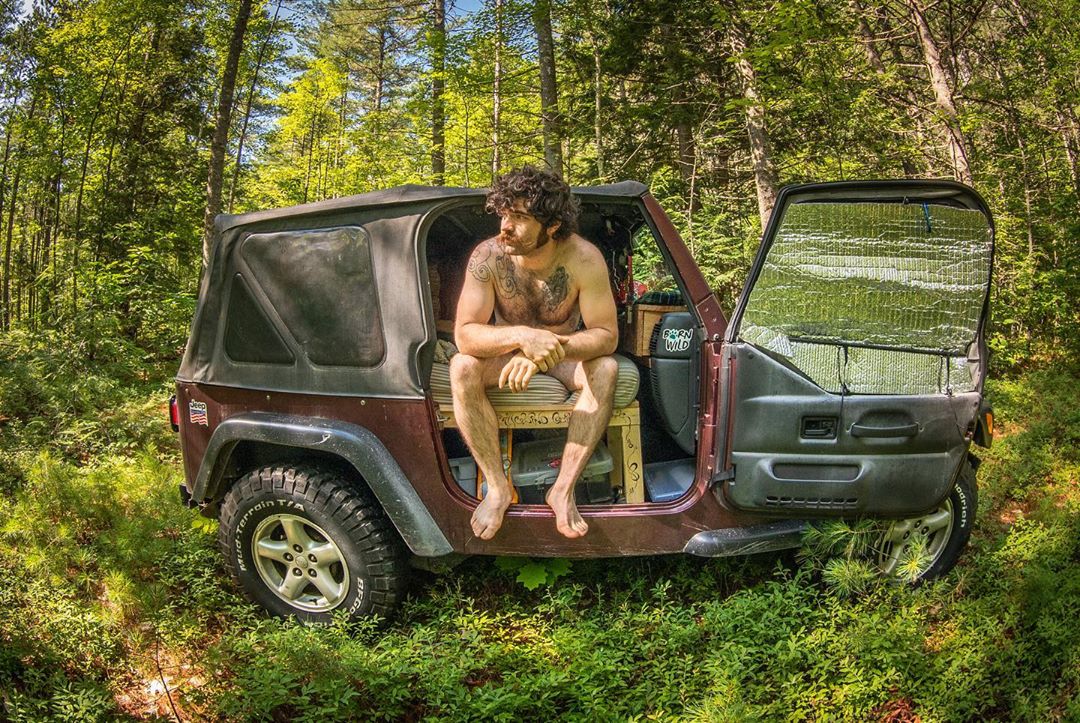 He hopped in his Jeep and started driving, chasing adventure and seasonal work for the last six years. While always prioritizing adventure, Erik has found that work on the road has been easy for him. Sometimes places don't have a hiring sign, but that doesn't mean much. If you sell yourself correctly, work hard, and be enjoyable to work with, you'll be presented with opportunities that can change your life.
Seasonal life is ideal for him because he chooses when and how long he works, which allows him to line up perfect conditions for his passions. In the time since hitting the road, Erik has worked at a skydiving drop zone, ridding lakes of invasive plant species, serving drinks to celebs, and photographing awesomeness. He's also a mobile mechanic and sells stickers he creates on the road for supplemental income.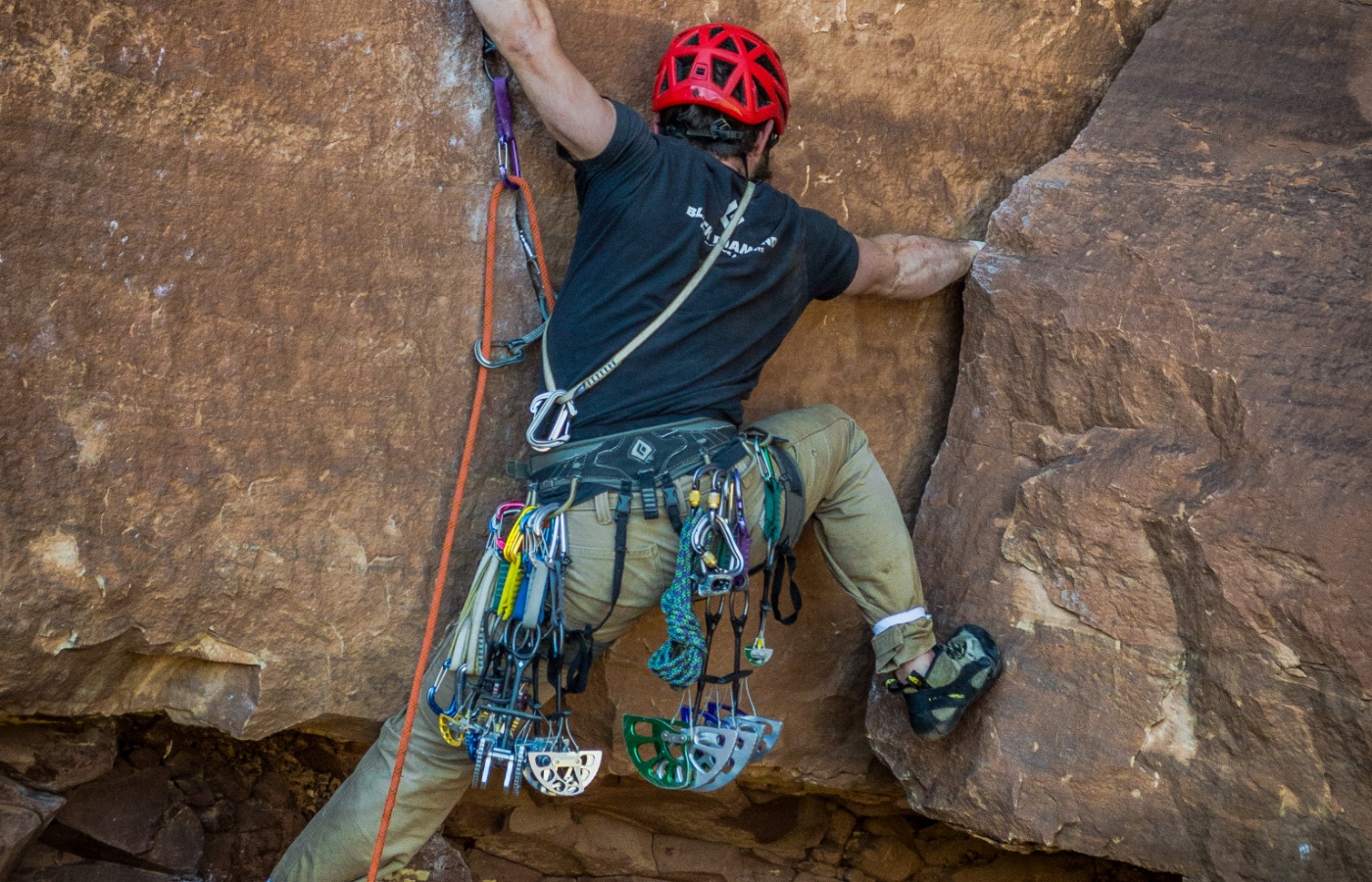 His favorite time working the seasonal life was in Jackson Hole as a barback at a busy downtown bar. It was a very work-hard, play-hard summer for him. His days involved swing dancing, serving Martinis to Scarlett Johanson, and playing outside as hard as he could. Mostly he went rock climbing. Oh yea, he slept a little bit.
Erik's incredibly unique work on his Jeep turns heads everywhere he goes. His creativity in his vehicles and sticker company, Stay Wild Never Mild, are a testament to the possibilities of living a seasonal life to the fullest. Erik is always up to something interesting. Whether it's slacklining while playing the accordion, rallying his jeep in the desert, or welding climbing equipment directly onto his vehicles, he's always finding a way to keep life fun.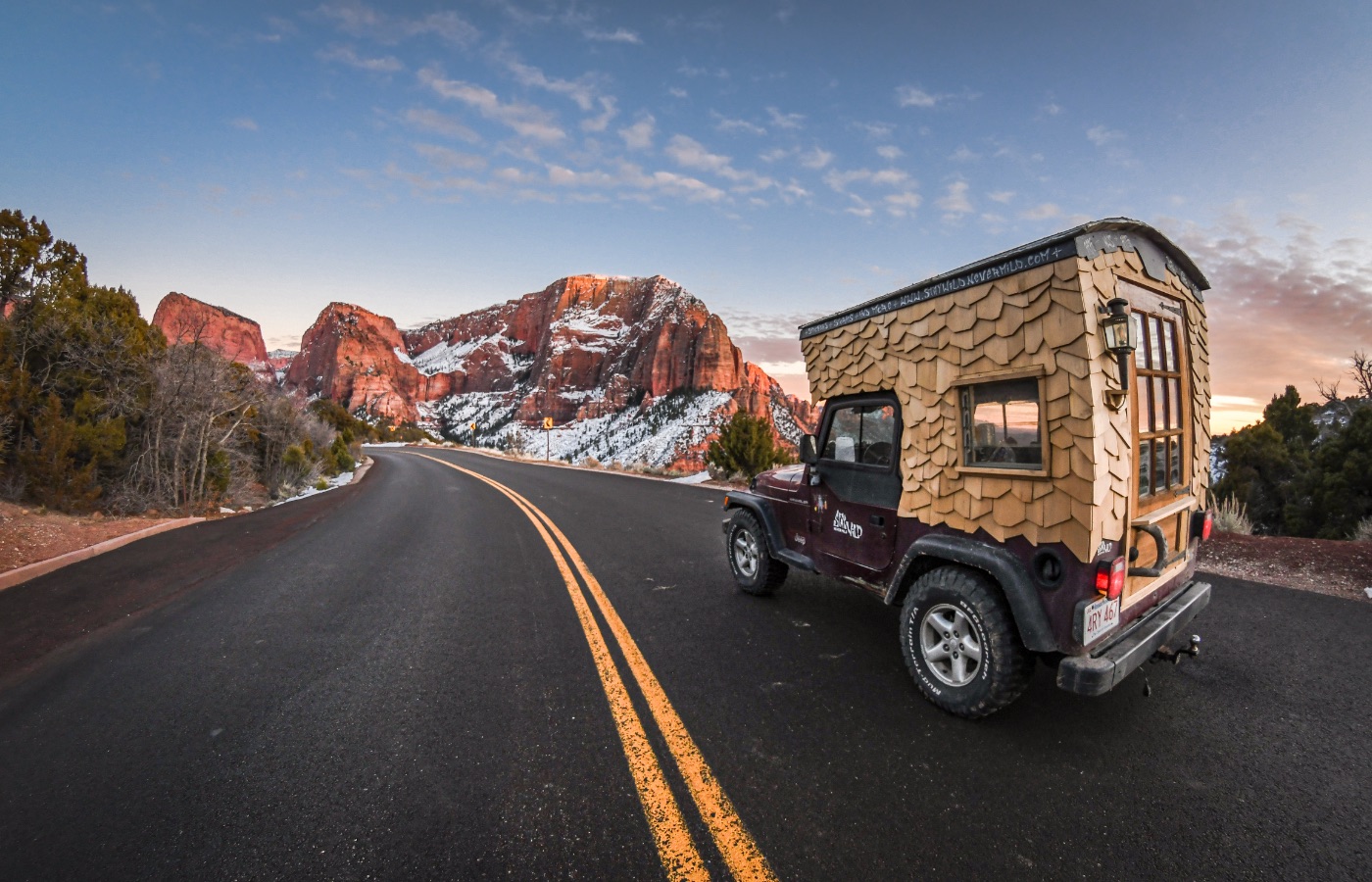 Erik is currently deep into a new creative project. He's restoring a Trolly into his new home on wheels, Squally The Trolley. Check him out on Instagram to follow his adventures @SmellyBagofDirt