The Utah Desert is among the most spectacular scenery in the country, maybe even the world. The vast red rock landscape can feel otherworldly at times. From deep, narrow slot canyons to massive, improbable arches, there are endless adventures when it comes to Utah. Here are some Utah hikes that are not to be missed on any trip to the desert. Be sure to check out our hiking tips before any big hike!
1. Peek A Boo and Spooky Canyon, Grand Staircase Escalante.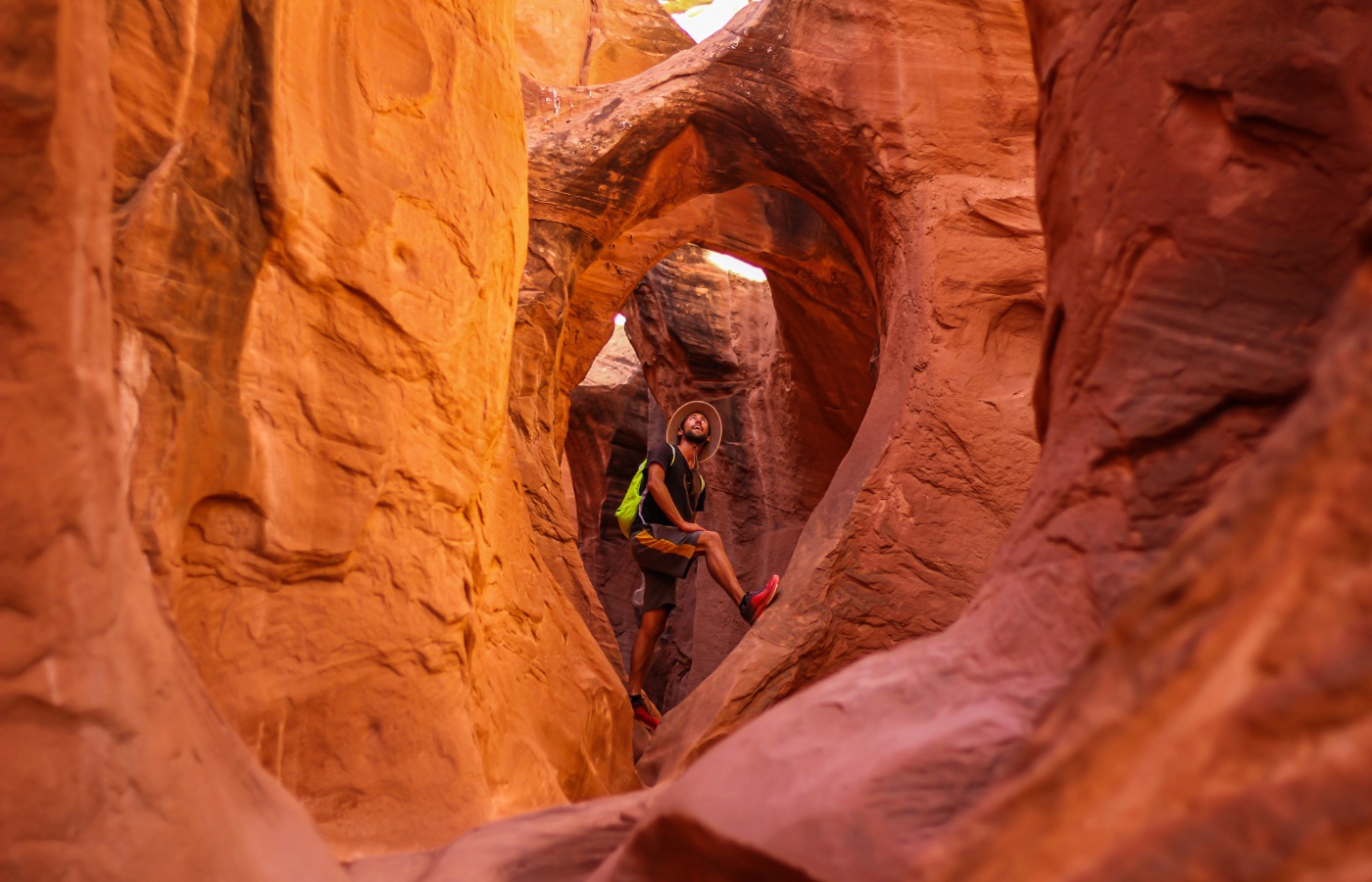 Peek a Boo and Spooky are popular slot canyon hikes in Escalante, and for a good reason. Both slots offer narrows that are quite hard to believe. We recommend starting your hike with Peek A Boo. The passage has arches inside, which seems quite improbable and spectacular. The second half of the canyon feature swirling narrow hallways that will blow your mind. When you get to the top of Peek A Boo, head over to Spooky Slot for a thin, dark, and exciting canyon. This is just one of the many Utah hikes that will blow your mind.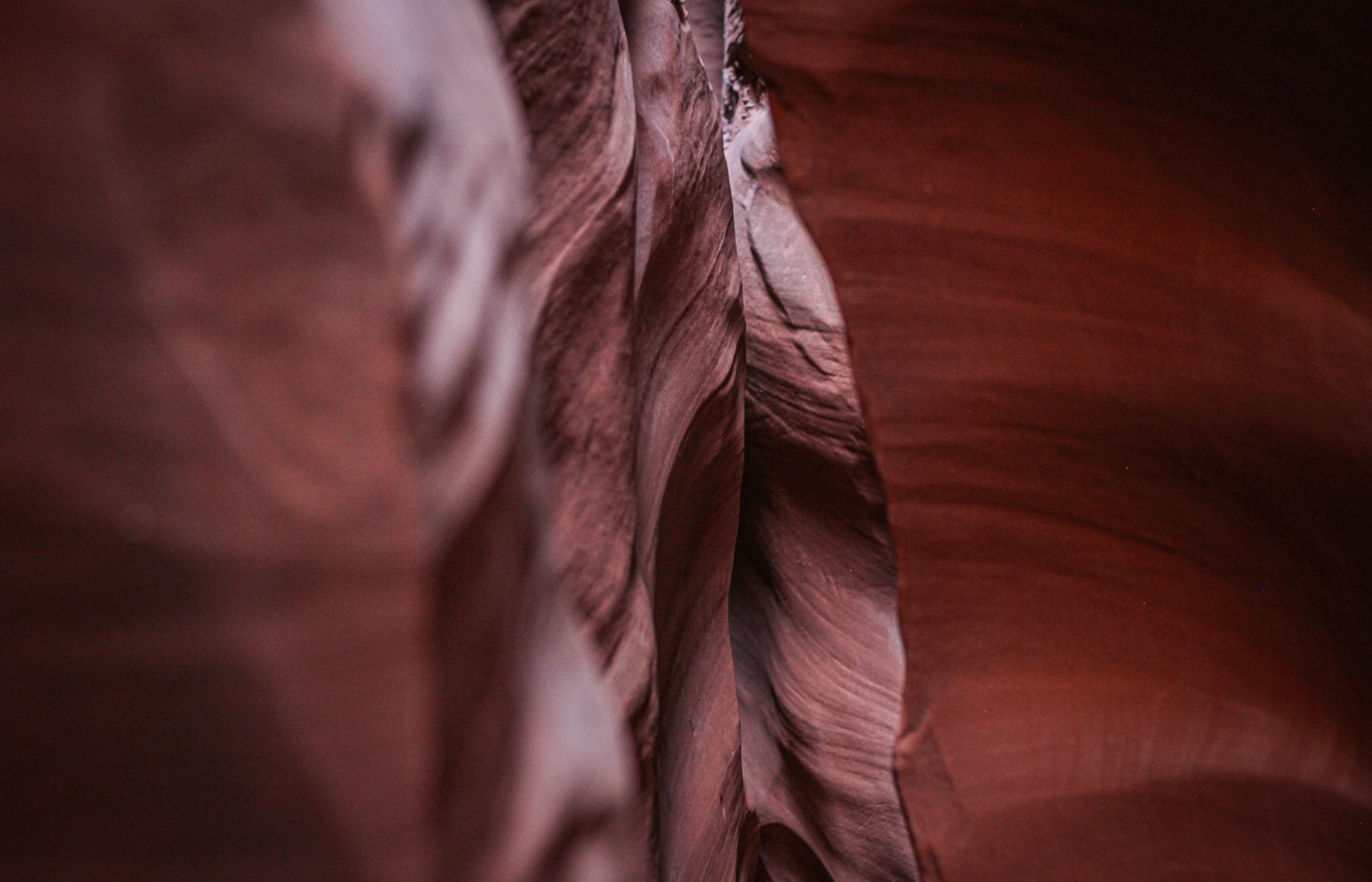 Warning! As you can see above, Spooky gets relatively narrow. If you're above 150, it may be a tight squeeze, and the retreat options from the top aren't suitable for everyone. If so, consider hitting Spooky from the bottom after descending back down Peek A Boo. You may quickly retreat when the going gets a bit tight. For everyone, we recommend bringing a small pack that you can carry below you to get through the squeeze sections of Spooky. Don't let the warnings scare you off though, its an incredible Utah hike for anyone!
2. Little Wild Horse Canyon, San Rafael Swell.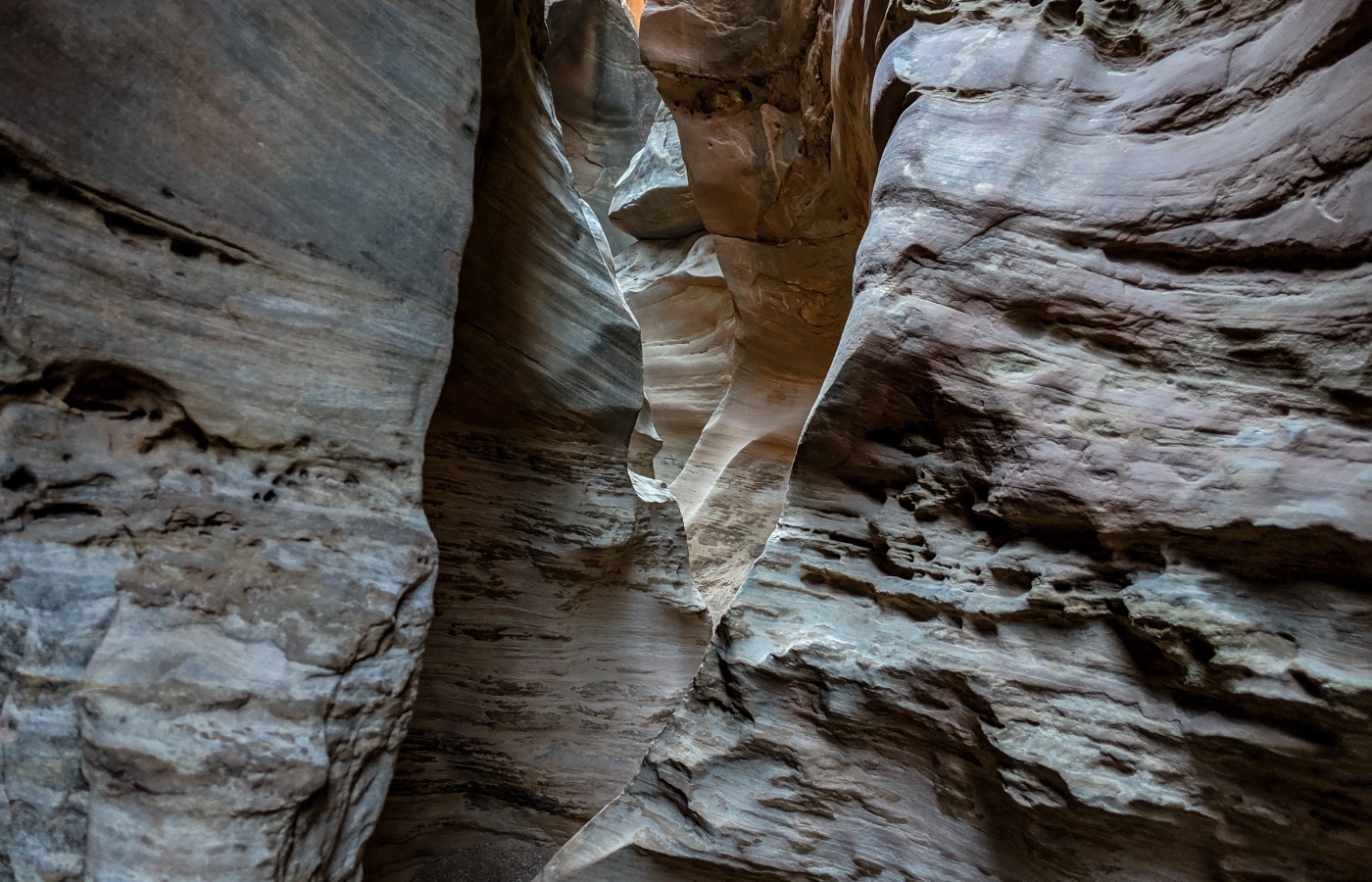 Little Wild Horse is another non-technical slot canyon hike in Utah. This amazing canyon is near Goblin Valley State Park in the San Rafael Swell and is the most easily accessible and famous slot canyon in the area. While we have had the canyon all to ourselves before, it's not likely. The first slot sections are reached after walking down a wash. There will be a couple of obstacles to negotiate before coming to a fork in the path. Continue right into Little Wild Horse Canyon for the best sections of narrows.
You may combine Little Wild Horse and Bell Canyon for an 8-mile loop if you're looking for a longer day, or just continue up Little Wild Horse before coming into a wide-open, curving section of wash. This section is the end of the best narrows. Some folks choose to reverse their course here. Though it's a bit of a drive to Little Wild Horse, it's worth it. Combine a day in Goblin Valley with this trip for a great weekend in the Swell.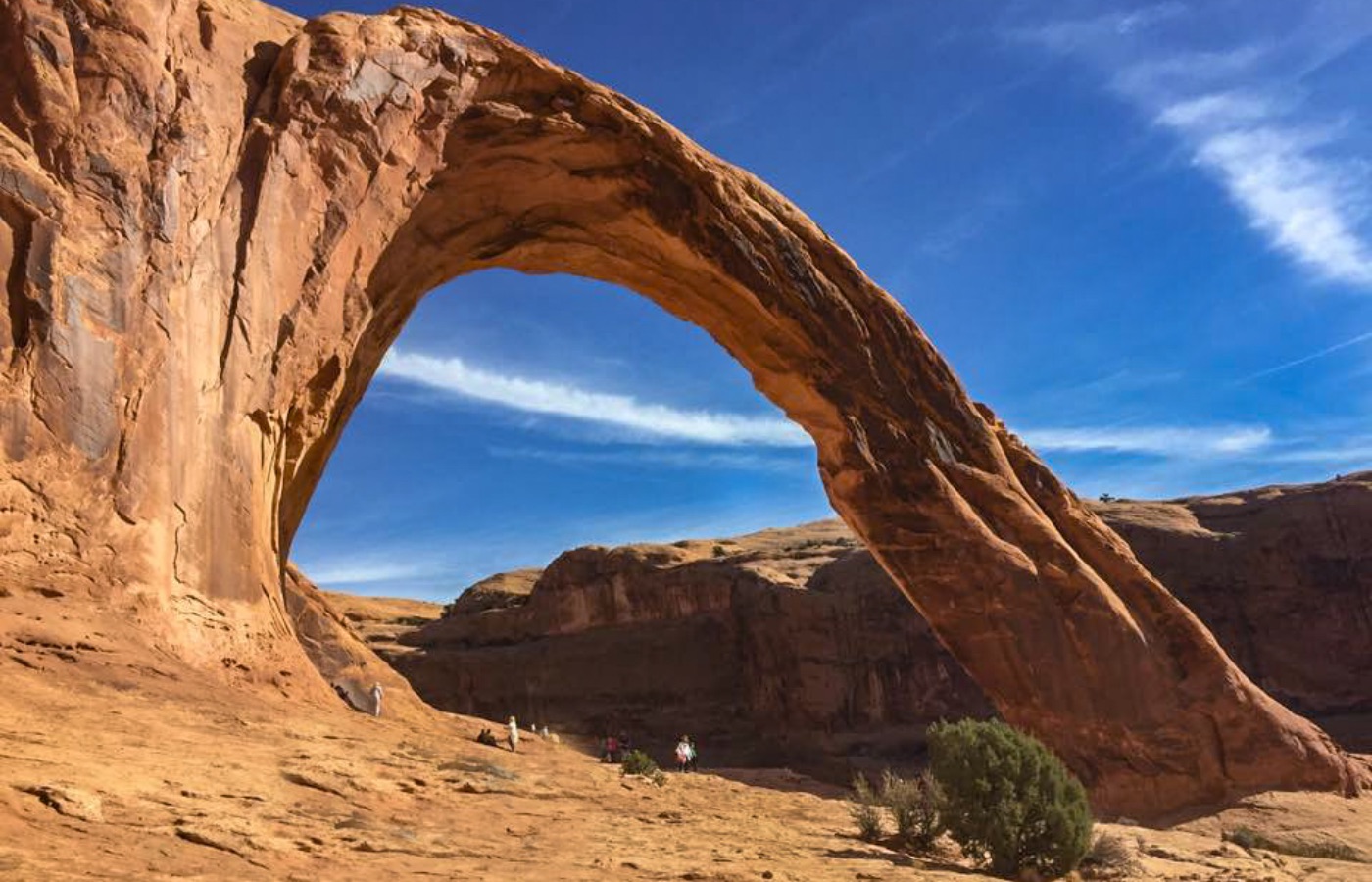 Corona Arch is one of the most striking Arches in the Moab Area. Maybe the most impressive outside of the park, it's free to visit and dog-friendly! The trail is suitable for all ages and 2.3 miles roundtrip. Corona Arch itself is massive and free-standing which is genuinely, pretty breathtaking. The trail can be crowded and very hot in the summer months. We recommend getting the hike in early. Bow Tie Arch is also close by and worth checking out if you're in the area. After your hike, cool off in the Colorado River at the Gold Bar Recreation area across the street!
4. The Fiery Furnace, Arches National Park.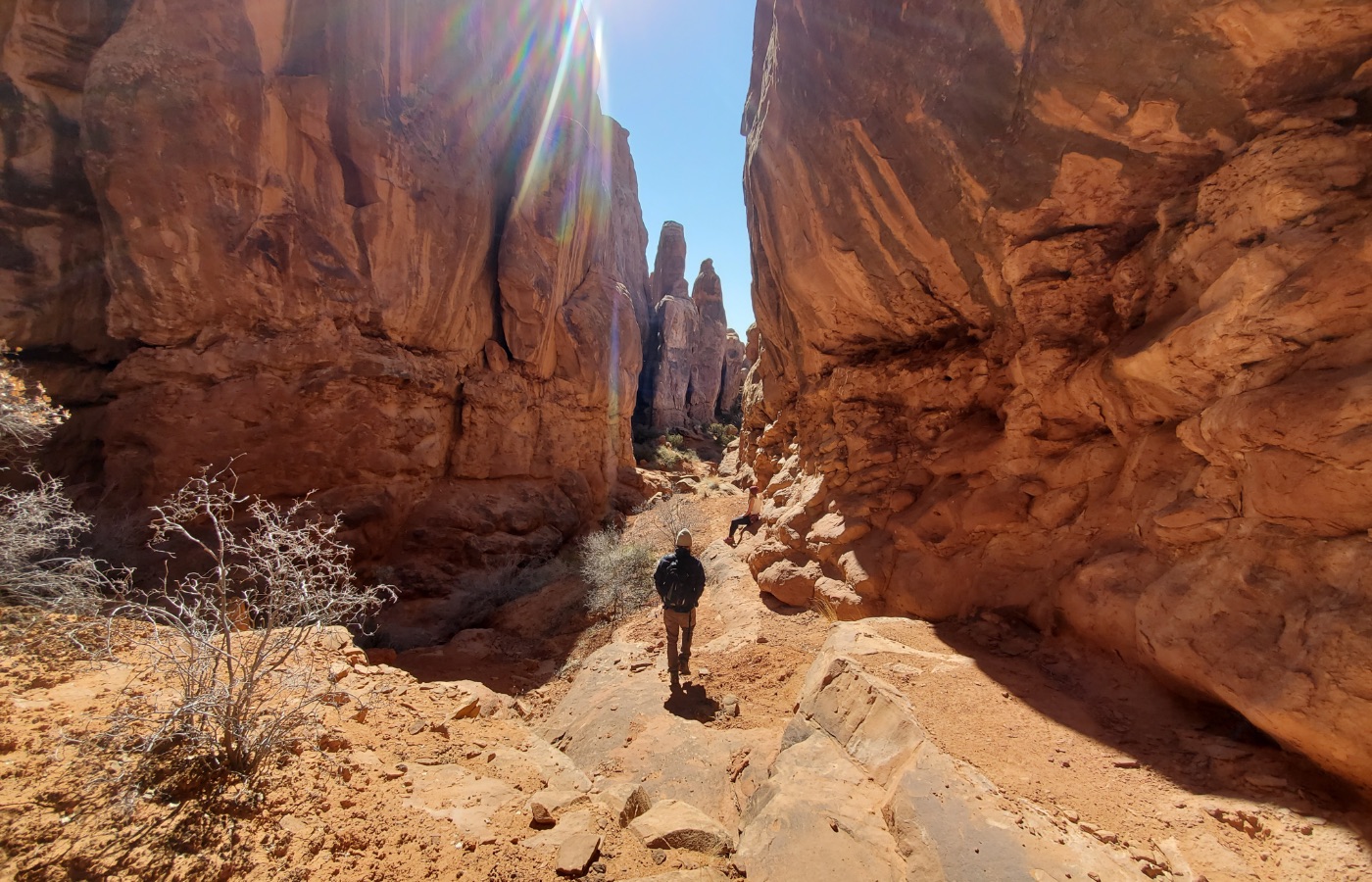 The Fiery Furnace is a curious and mysterious labyrinth of fins and features in Arches National Park. This area requires a permit, but it's not difficult to get on weekdays or in the offseason. You'll need to reserve the permit ahead of time or go into the park visitor center the morning of your hike to get one. After watching a short safety video, you may head to the parking area from there. Start hiking and get ready to enter the belly of the beast.
It's great fun to see what may be around the bend!  However, try not to get too lost. There are many stories of folks underestimating the route-finding in the furnace. You'll find hidden slot canyons, arches, dead ends, and unique sandstone features if you look hard enough! We think everyone needs to see this part of Arches at least once.
5. Devil's Garden Primitive Loop, Arches National Park.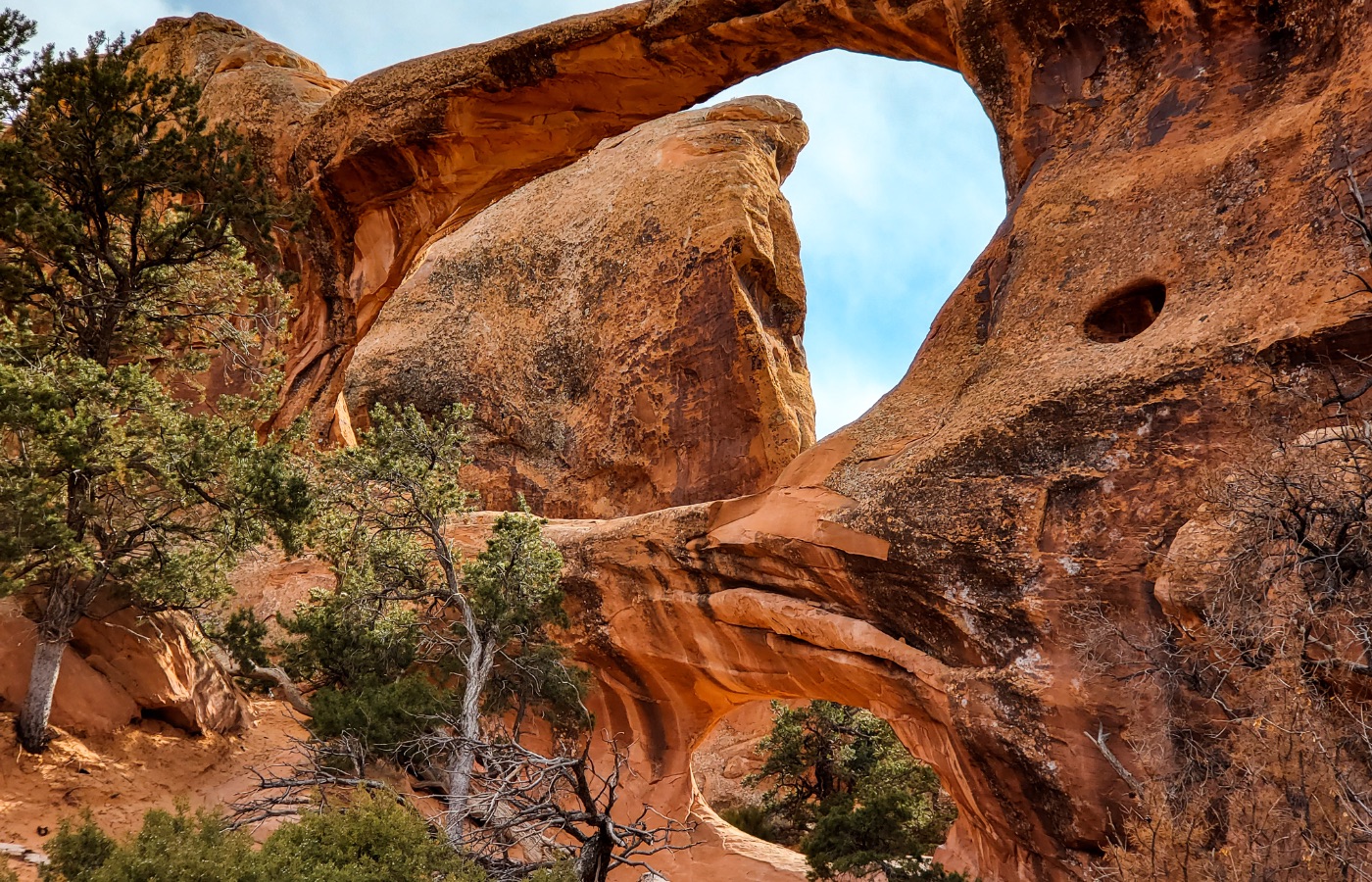 This one is fantastic and one of the best Utah hikes there is. It's hands down the most spectacular part of Arches National Park. You will pass 7 unique Arches on this 7.8-mile loop hike, including the world's largest arch, Landscape Arch, and arguably the parks most aesthetic, Double-O Arch. 
Warning, there are some areas of this hike that can be pretty slippery. Falling in these places would not be good. Make sure you have shoes with grip and experience with exposed hiking. There are several side trips along this hike; all of them are worth checking out. You may even stumble across some unmarked surprises if you look hard enough! We love this hike and we hope you get out there to see it!
While there really is no way to go wrong in Utah, these five adventures are all spectacular and doable by most people with a little bit of effort. While traveling seasonally, or working in Utah for the first time, checking these five places out on your weekends will keep you busy for a while. They may even lead to other adventures in the areas we mentioned. Click here for more detail on Arches. Get out there and see the world! And start with one of these Utah hikes!