Come work and play in montana for the summer!
There's a reason the affluent and influential come to The Resort at Paws Up when they're looking for adventure. Slapped down in the middle of its own 37,000-acre working Montana cattle ranch, Paws Up is the ideal adventure getaway. Guests at Paws Up don't have to choose between rugged Rocky Mountain wilderness and world class luxury, they get them both. During the day they enjoy the ranch, choosing between casting a fly in the Blackfoot River, exploring The Rockies on horseback, and white water rafting, all while enjoying world class culinary delights. At night they're sleeping under the big Montana sky in safari style luxury tents or private homes. If you have a natural desire to be hospitable, can start a friendly conversation with a total stranger, enjoy the outdoors, and crave adventure, you can join in on the fun as an employee.
This is a Wall Street banker's vacation, but it could be your everyday.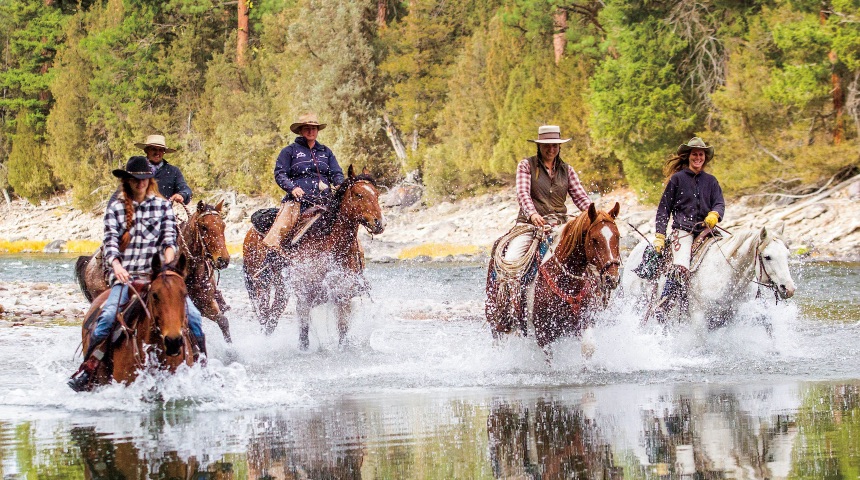 Your days off on the ranch are going to be nice! The Montana wilderness is breathtaking, and the ranch itself is a wilderness sanctuary. 100 miles of trails, 10 miles of the Blackfoot River and 1.5 million acres of the nearby Bob Marshall Wilderness Area combine to make it one hell of a playground. On your typical day off, you and your coworkers could be boating, hiking, kayaking, mountain biking, rafting, climbing, or swimming. Once you've tired yourself out just kick back in a hammock and gaze up at that world famous Montana sky, admiring the Milky Way like you have never seen before.
Venture a little further off the ranch and the wilderness is epic. Think The Revenant epic, but you'll probably survive with all of your limbs. The 8.5 mile out and back to Blodgett Canyon and the waterfall there is as cool an experience as most people get to have in a year (search it on instagram if you don't believe me).
If deep blue waters set to a snow capped mountain backdrop is your thing, Holland Lake is the perfect spot for an overnight camping trip with your buddies (or that special someone you met at the farmer's market). The outdoors at your fingertips around Paws Up is what really makes the ranch such a special place.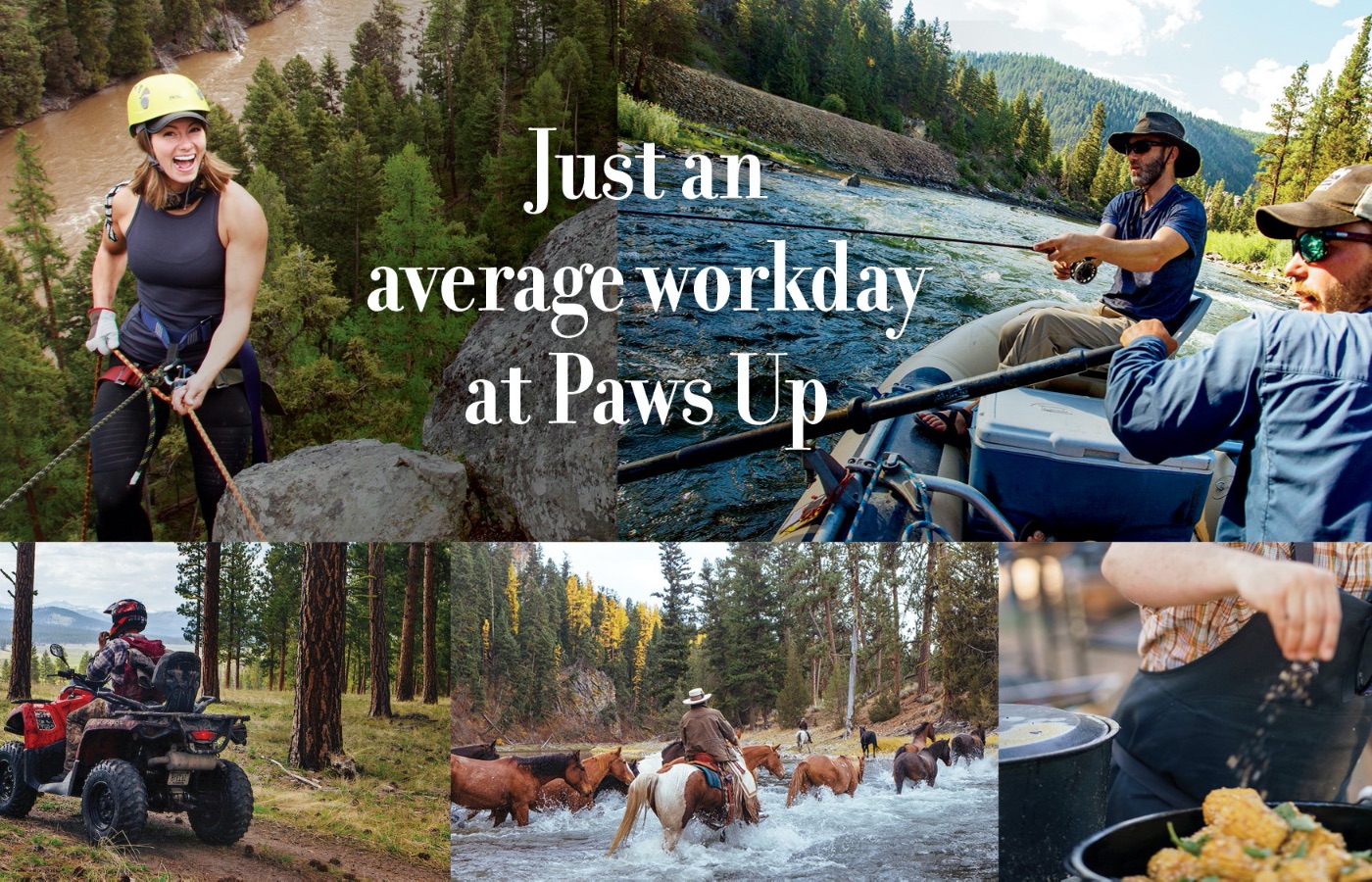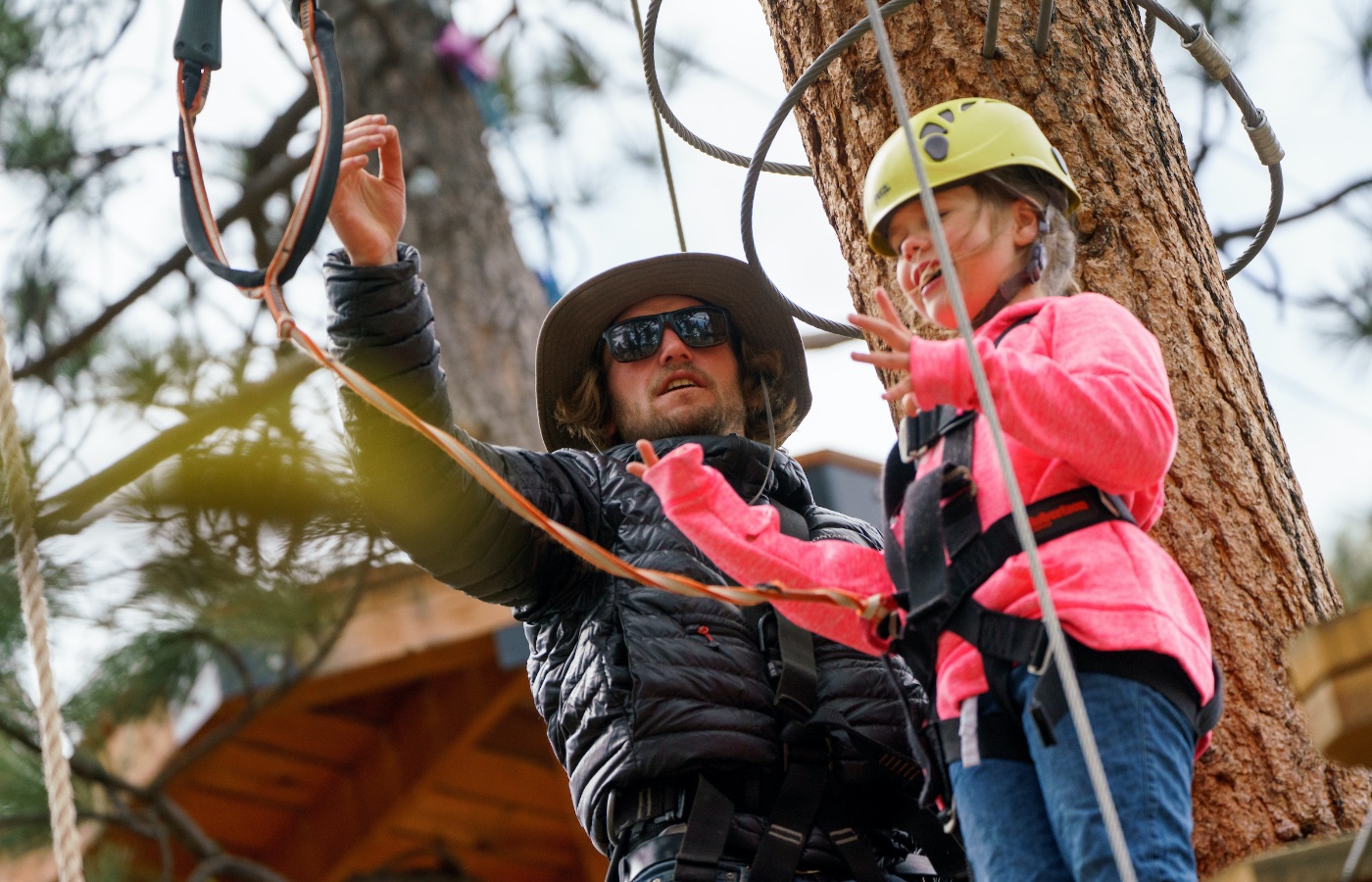 Trust me when I say the mountains of Montana are not only some of the most breathtaking in the lower 48, they're some of the most entertaining. Located just thirty minutes from Missoula (employees get access to a free shuttle) you'll never be bored working at Paws Up Resort. Is Missoula a mountain town? Is it a college town? It's both! There's live music every night of the week, an active river surfing community, one of my favorite weekly farmer's markets, and a thriving nightlife fueled by the University of Montana's student body. Not sure what mountain range is near Missoula? That's because there are five to choose from!  
If you're still reading, you know how awesome this place is. There are tons of opportunities like this on VagaJobs! If you'd like to work at Paws Up Resort, click here to apply on their website!