Ladder Ranch: The Real Deal
Everyone has dreamt of being a cowboy or cowgirl at some point. Nights on the open range, campfire glowing with your boots up. Days spent working the land with man's best friend. Hard work, adventure, and a simple but pure life.
Many of us have moved on from those dreams, but for some the call of the wild west can still be heard. This is your chance to live that dream while learning one of America's oldest and most important industries first hand on Ladder Ranch, linked here. 
About Ladder Ranch:
Ladder Livestock is a real-deal, working, cattle and sheep ranch on the Wyoming and Colorado border.
Tucked away in the Little Snake River Valley, about 7,000 feet above sea level in the Rocky Mountains, this family owned ranch has been in operation for over 120-years.
The ranch is primarily in the business of raising and marketing sheep and cattle. Some farming is done as well, as a means to supply the livestock winter feed. 
Ladder Ranch is a horseback outfit. That is to say, the terrain in the Little Snake River Valley is tough. If you're going to be an effective rancher here you'll need to do so by horseback.
Ladder Ranch's operation follows the transhumance model, meaning that sheep and cattle participate in one of the longest livestock migrations in the United States. Ladder Ranch sheep move over 150 miles from the Routt and Medicine Bow National Forests to Wyoming's Red Desert. 
It's not just where you work, It's who you're working for that's important. At Ladder Ranch you'll be working and learning under some of the finest in the industry. The O'toole family manages the ranch and they know a thing or two about the area, ranching, and conservation. 
Pat O'toole is an active member of community organizations affecting the ranch. He has served in the Wyoming state legislature and was part of the presidentially appointed Western Water Commission. He sits on the advisory board for AGree, a think tank that grapples with food and agricultural policy issues. Additionally, he's on the board of several other important groups in the industry. 
If you're looking for a mentor you can really learn from, look no further. 
About the jobs:
Working on Ladder Ranch isn't for just anyone. Those who are scared of getting dirty or putting in a hard day's work might be better suited for work elsewhere. But If you're someone who is passionate about the outdoors, conservation, ethical agriculture, and has a drive to learn, then the Ranch Intern position is a perfect fit. 
Ranch Interns spend their days working with livestock. A typical shift might include: horseback riding, moving cattle and sheep, fencing, and other duties integral to ranching.
Another position Ladder Ranch is looking to fill is: Guest Services. If you're interested in the country lifestyle but less thrilled about spending time on horseback this position is the one for you.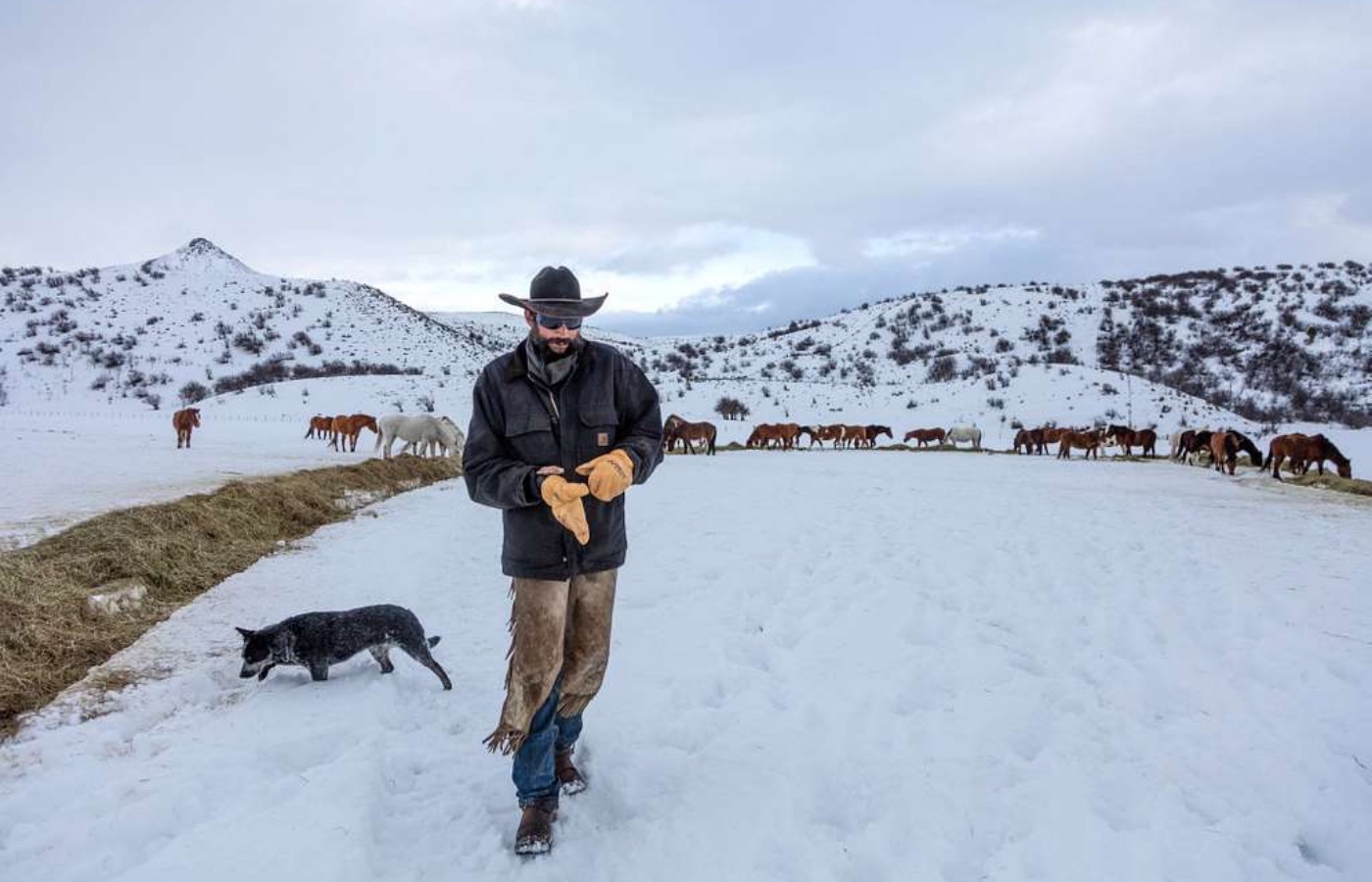 About your life on the ranch: 
Working on Ladder Ranch is not without its perks. All employees receive free housing and three home cooked meals a day. While you're not in the immediate vicinity of any well-known parks, that is an advantage in and of itself. You'll be living and playing away from the tourists and crowds in the heart of true Rocky Mountain wilderness. 
Nearby Steamboat Springs, CO is just one of the charming rural towns in the area. One of the west's best kept secrets, it has skiing and snowboarding in the winter. Steamboat Springs is home to the wonderful Old Town Hot Springs, breweries, and dining. 
And if you're thinking about trying something truly challenging and taking your adventures to the next level Ladder Ranch can be a perfect jumping off point for the Continental Divide Trail.
If you think you have what it takes to be a real life cowboy, apply here.