Kathleen is a 24 year-old van lifer, adventure addict, and lover of travel from Haverhill, Massachusetts. After high school, Kathleen was on a path to the typical college life, just like the rest of her class. After spending a year and a half studying at UNH, she started to feel depressed, unmotivated, and unhappy. She couldn't quite put her finger on what the problem was. Unsure of what she wanted to do in life, and eager to pinpoint her problem, she decided to move to a community college back in her hometown.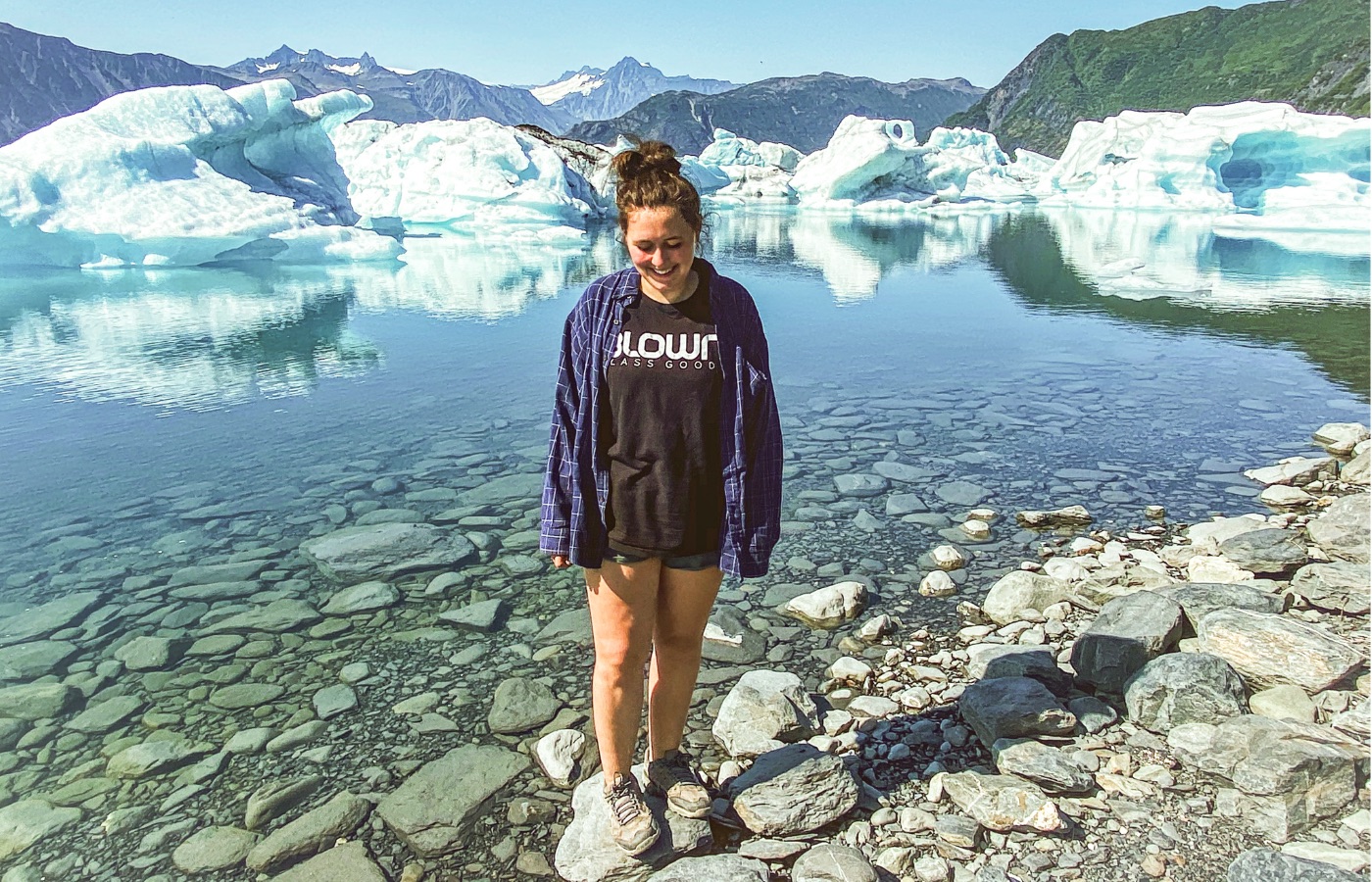 What Kathleen did know was that she craved travel and change. She was not content in spending the rest of her life in her hometown in Massachusetts because there was so much more to see in the world. One day, while daydreaming and surfing the internet for flights to far off destinations, an idea occurred to her. She googled "Unique Outdoor Jobs," and Yellowstone National Park popped up right in front of her. That google search would change her life. She applied to work in Yellowstone Immediately, and a few weeks later, she was accepted!
The moment she learned she had been accepted to work in Yellowstone, the search for flights began. While browsing, a lightbulb went off in her head. Why fly when she could turn the move into an epic road trip? The #vanlife dream began and the search was underway for a van. After scouring Facebook Marketplace for a new home on wheels, she found exactly what she was looking for and the Leen Machine was born! Her month and a half journey to Yellowstone would take her through 26 states and 15 national parks. By the time she got to her new serving job, she was fully immersed in park culture and hooked on seasonal life.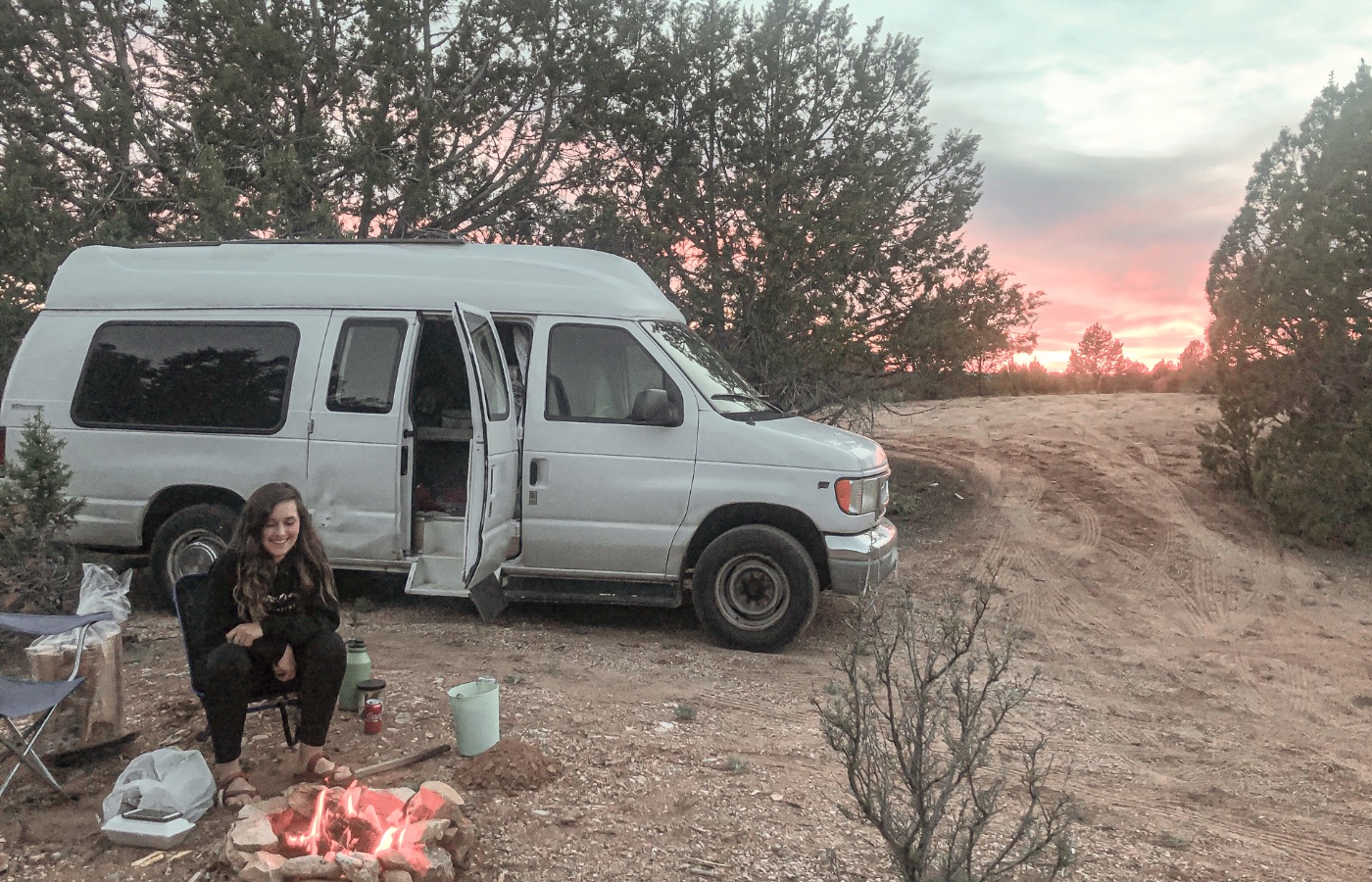 Ever since her first season in Yellowstone, Kathleen has lived her dream life. She found the happiness and fulfillment she was seeking through travel and seasonal work. The Tetons have been her backyard, and she's had her morning coffee next to a glacier in Alaska. Her entire life is a vacation, and she gets paid to live it!
Outside of work, you can find Kathleen enjoying nature with her tribe. Biking, camping, swimming, fishing, and hammocking are all routine activities. Going out to the bar with friends or enjoying a night around a bonfire is the standard procedure for winding down at night.
When work lets out for the weekend, it's into the van to find somewhere new to explore! Kathleen is always trying to satisfy a craving for new adventure. Whether that's finding a new trail to hike, a viewpoint to camp at, or sitting around a campfire under the Northern Lights, every day is new and exciting. The flexibility of van life and seasonal work allows her to embrace any opportunity thrown her way. Life is exactly how she wants it, and it's not changing anytime soon!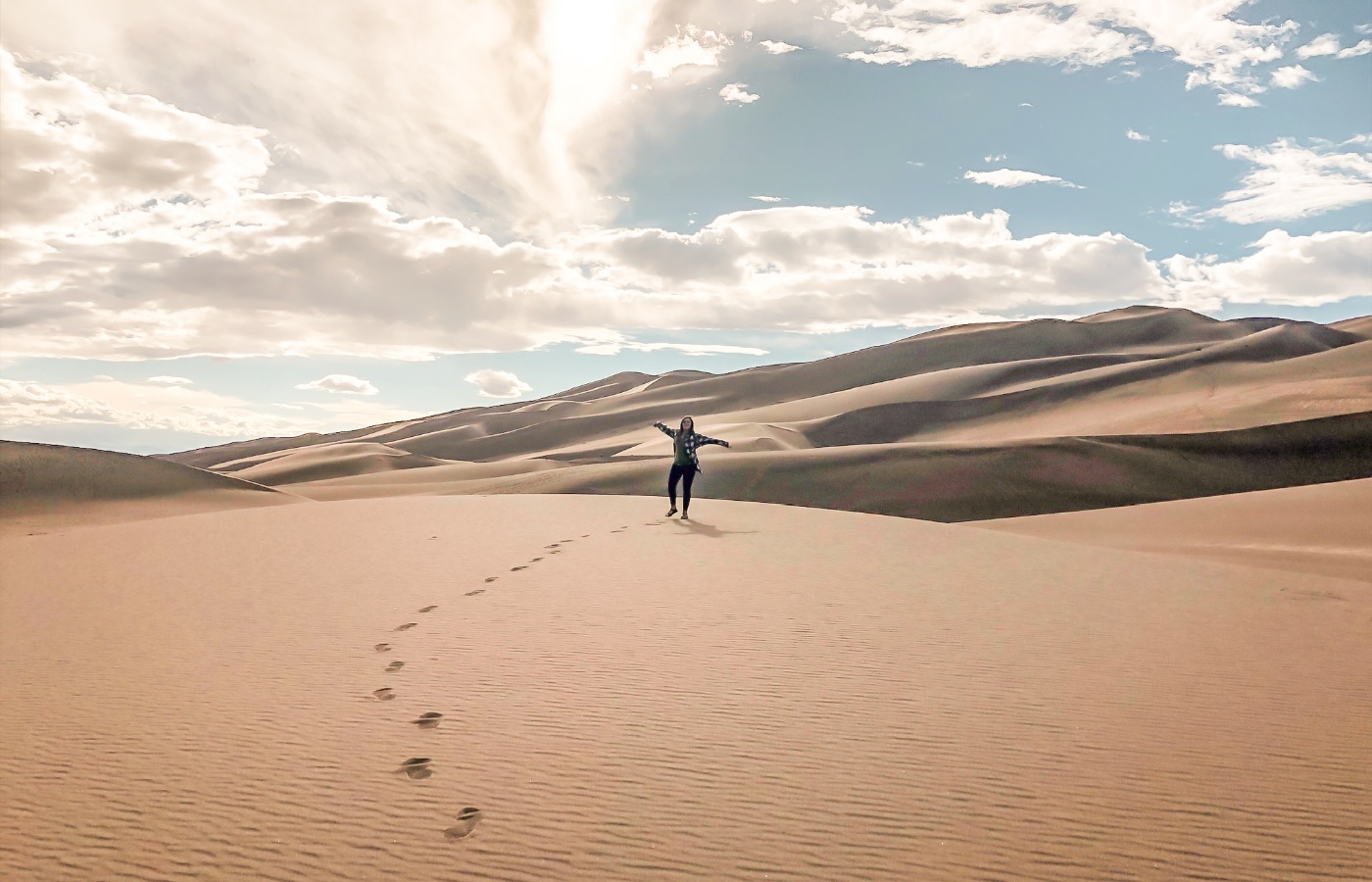 Kathleen's advice for aspiring seasonal workers is to be able and willing to jump out of your comfort zone and into a new way of life. Believe her, once you start, it just keeps going! She's worried that folks won't take the chance to see what else is out there.
When she moved to Yellowstone for the first time, she was scared because she didn't know anyone out west. When she got there, she discovered that everyone she crossed paths with was just like her. If you're really uncertain, join a Facebook group for wherever you're going. You can make friends and find places to live easily. Just get out there and start, you won't regret it!
To Follow Kathleen's Seasonal Life Adventures, Check Her Out On Instagram @Kathleenoneil