With the new Covid-19 vaccine, the world is starting to open back up for travelers again. It's finally time to get excited about the prospect of visiting abroad for the shoulder season. If you've never traveled internationally before, it can be a little intimidating, especially if you are a solo traveler to a brand new country or a non-Engish-speaking country. Here are a couple of tips for the first time traveler to ease your travel anxiety and make sure your trip goes smoothly.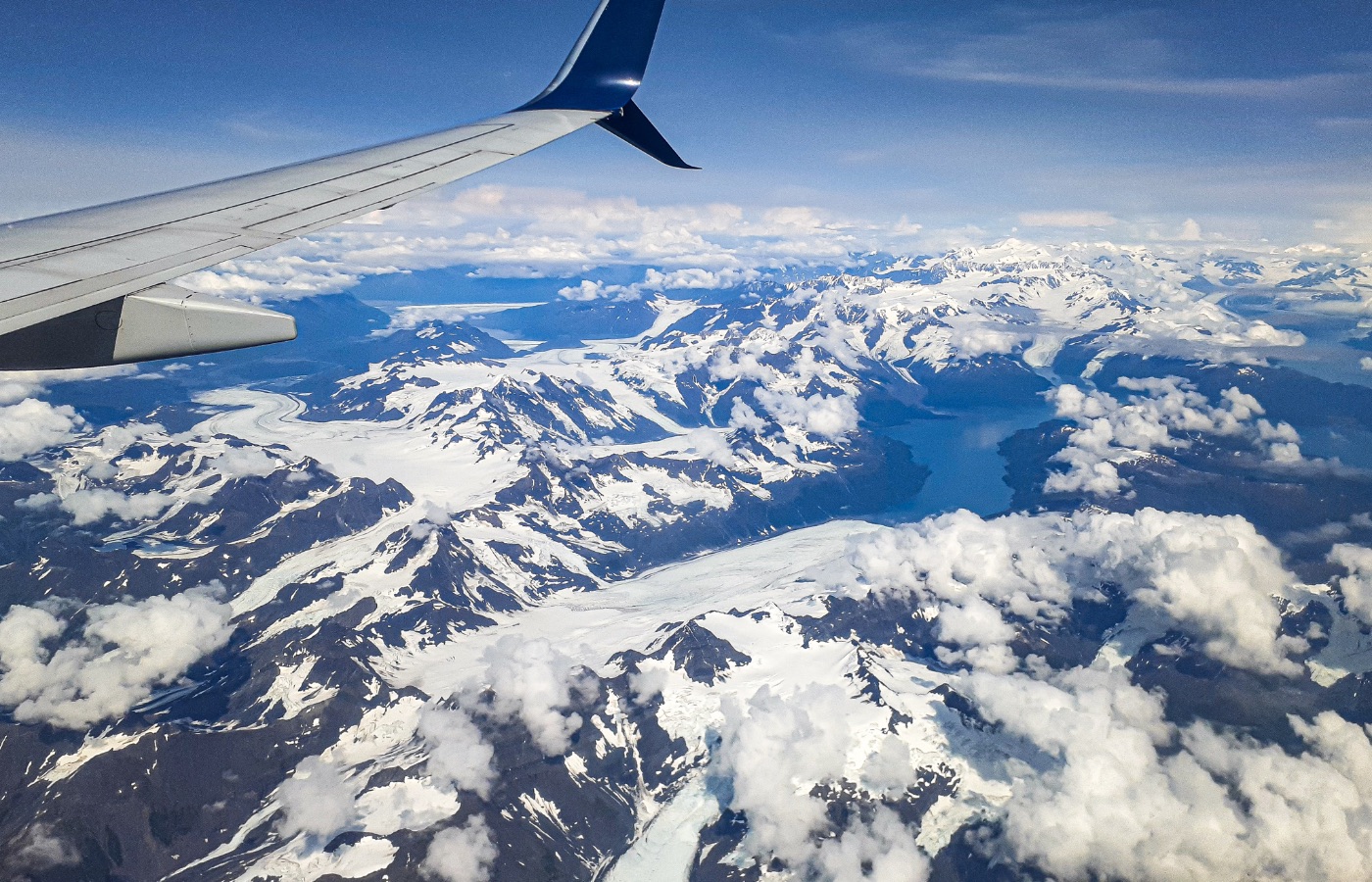 Buy Your Tickets Far Ahead Of Time, Directly From The Airline
Buying your tickets months in advance is the move for two reasons. Firstly, the farther out you buy the ticket, the cheaper it's going to be. Secondly, having the ticket will make you disciplined enough to save money and prepare for the trip. You already spent $800 on a flight, so you WILL be going on that flight.
Why buy directly from the airline? Because it will make sure that your flight is secured and won't change randomly or without your knowledge. It's a safer way to book your trip than going through a third party company such as Expedia and having something unexpectedly change that you didn't anticipate. And if there is a problem, the airline can deal with it then and there, and you don't have to jump through hoops that could end up missing your flight. This situation has happened to us before. Buy from the airline and rest easy knowing that your flight is likely to go as planned. As a first time traveler, you want things as easy as they can be.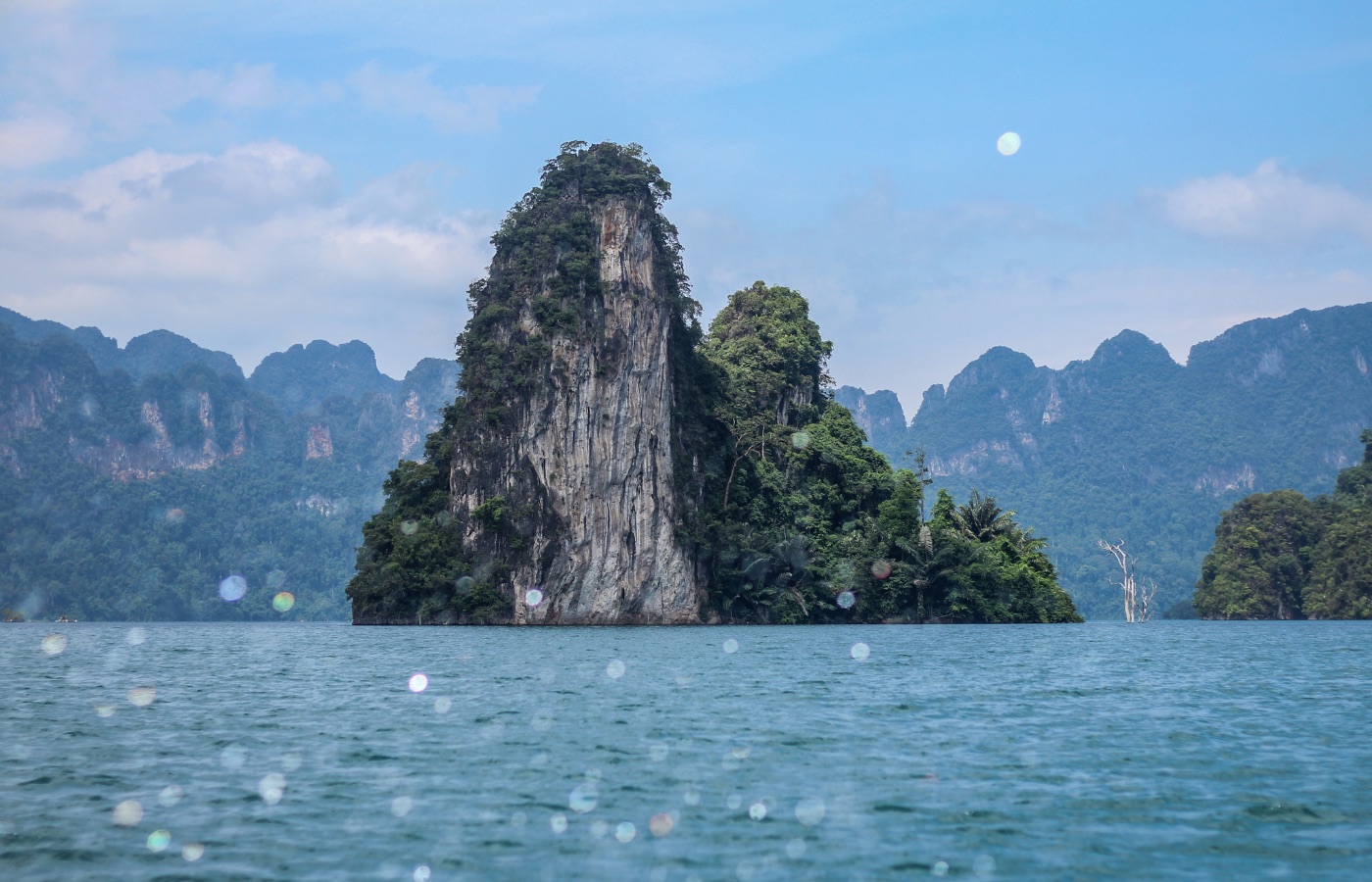 Avoid Over-Planning Your Itinerary
It is common for first time travelers to over-plan an itinerary. It may feel like a safe option knowing everything you're going to be doing is already booked and ready to go. While there is a sense of security in knowing what's ahead, there are some severe downsides to this strategy. One of the downsides is that if everything doesn't go exactly as planned (which is often) then you may miss some of the things you've booked just due to travel complications in general. It will be a serious bummer.
The other downside to overbooking is that you lose the spontaneity that can make a good trip a fantastic one. Once you land in your destination and talk to other travelers, you may find that some of the country's gems aren't plastered over the internet message boards or itinerary recommendations. You will undoubtedly miss out on some of the richer, off the beaten path experiences that you would otherwise get with an open schedule. As veteran travelers, we can not stress this point enough. 
That being said, it's advisable to book at least your first-night stay. Try to book accommodations that offer a private shuttle transfer free of charge or close to the airport if they don't provide a shuttle. This will avoid being ripped off by the taxi and Uber drivers that prey on travelers arriving with no pre-arranged transportation. First Time Traveling Tip: DON'T PLAN TOO MUCH!
As you pack, it is easy to add items you don't need and won't use. Start by obtaining a good travel backpack. This will dictate how much you can bring. Lugging around a huge backpack through tiny streets and taxi cabs is not fun! Try to get a smaller backpack, bringing only 2 outfits, toiletries, and your passport. For the most part, you will be able to find the items you "forgot" or desperately need wherever you are going.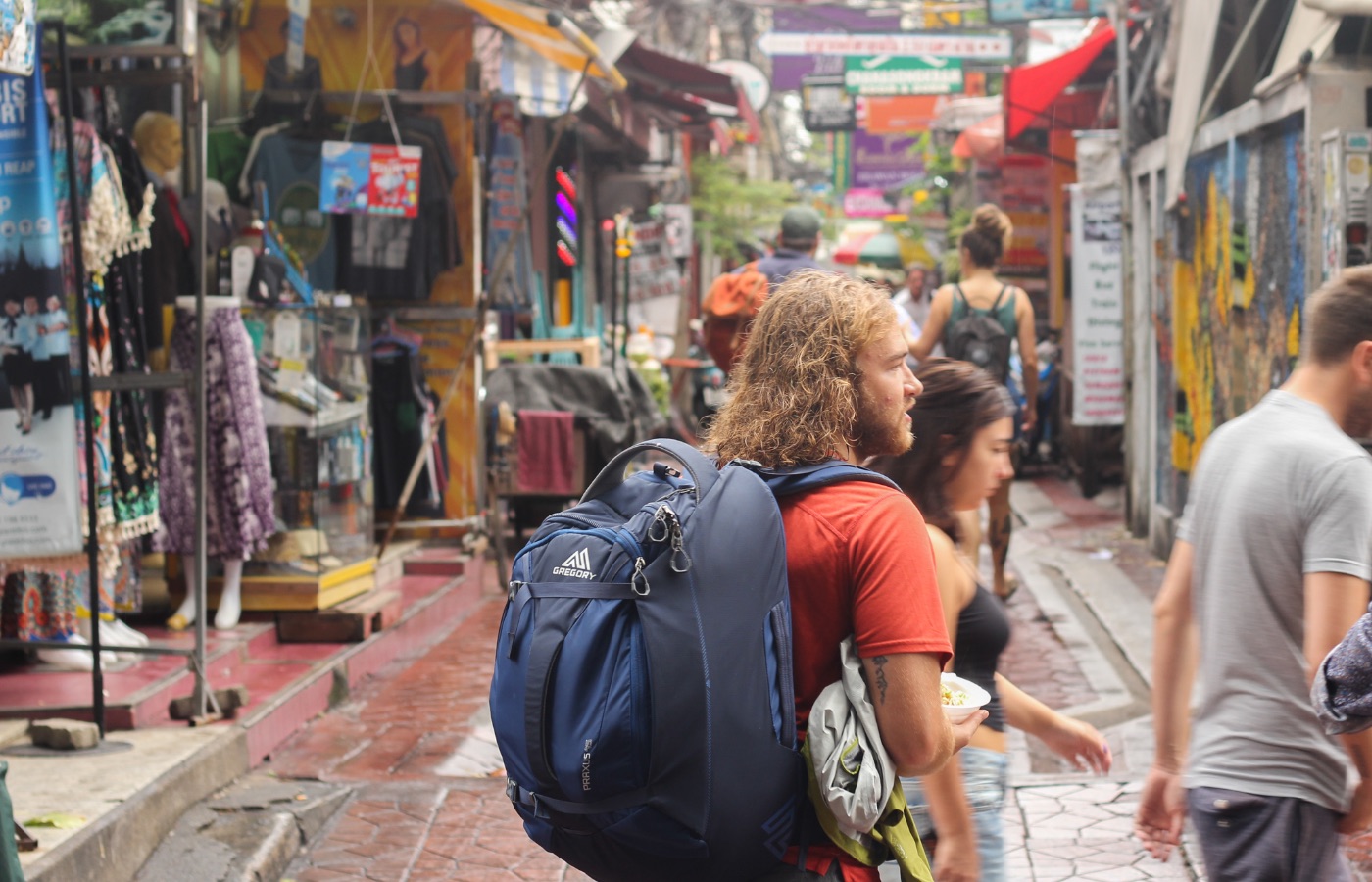 Many destinations, particularly in the third world but not at all uncommon everywhere, are tourist scams. There is always someone praying on unsuspecting tourists, from the police to excursion booking companies, to transportation, nightlife, and just in general. First time travelers are their easiest hustles! Use the Google machine to find out common scams in the country you will be visiting. That is undoubtedly a great start, but these people are good at what they do, and you will often be unaware you are being scammed until it happens. Don't sweat it though or feel bad. So what, you lost a few bucks?! Go buy yourself a $2 cocktail and fuggedaboutit! 
One of the best ways to figure out what's going on around here is to talk to other travelers and learn from their mistakes. Staying in hostels and hanging out in the common areas talking to other travelers about how they got scammed is a sure-fire way to get up to date on sites and attractions to avoid, common theft tactics, and more. Chances are you WILL probably get scammed in some fashion. You may not even know it's happening, or it may be completely obvious. But it's likely to happen.
Choose An Easy Destination For Your First Trip
Some destinations are much easier to visit than others. It's nice for a first time traveler to choose a destination that is cheap, easy to communicate in, doesn't have strict visa requirements, and isn't remote or difficult to arrange transportation to and from different areas. An abundance of hostels and cheap transportation options are another consideration to look for when choosing a destination. 
Popular places for first-time travelers are Southeast Asia and Central America. An excellent route for a first time traveler trip is Thailand to Vietnam, and then on to Cambodia. Motorbike rentals for $10-$15 a day are the standard mode of getting around the cities and are fun! Food can be as low as $1-$2 per meal, and we've had luck with accommodations as low as $5 per day for a bunk in a hostel. Busses and boats are very affordable and abundant to get you anywhere you want to go. Traveling Southeast Asia is the perfect first time traveler trip.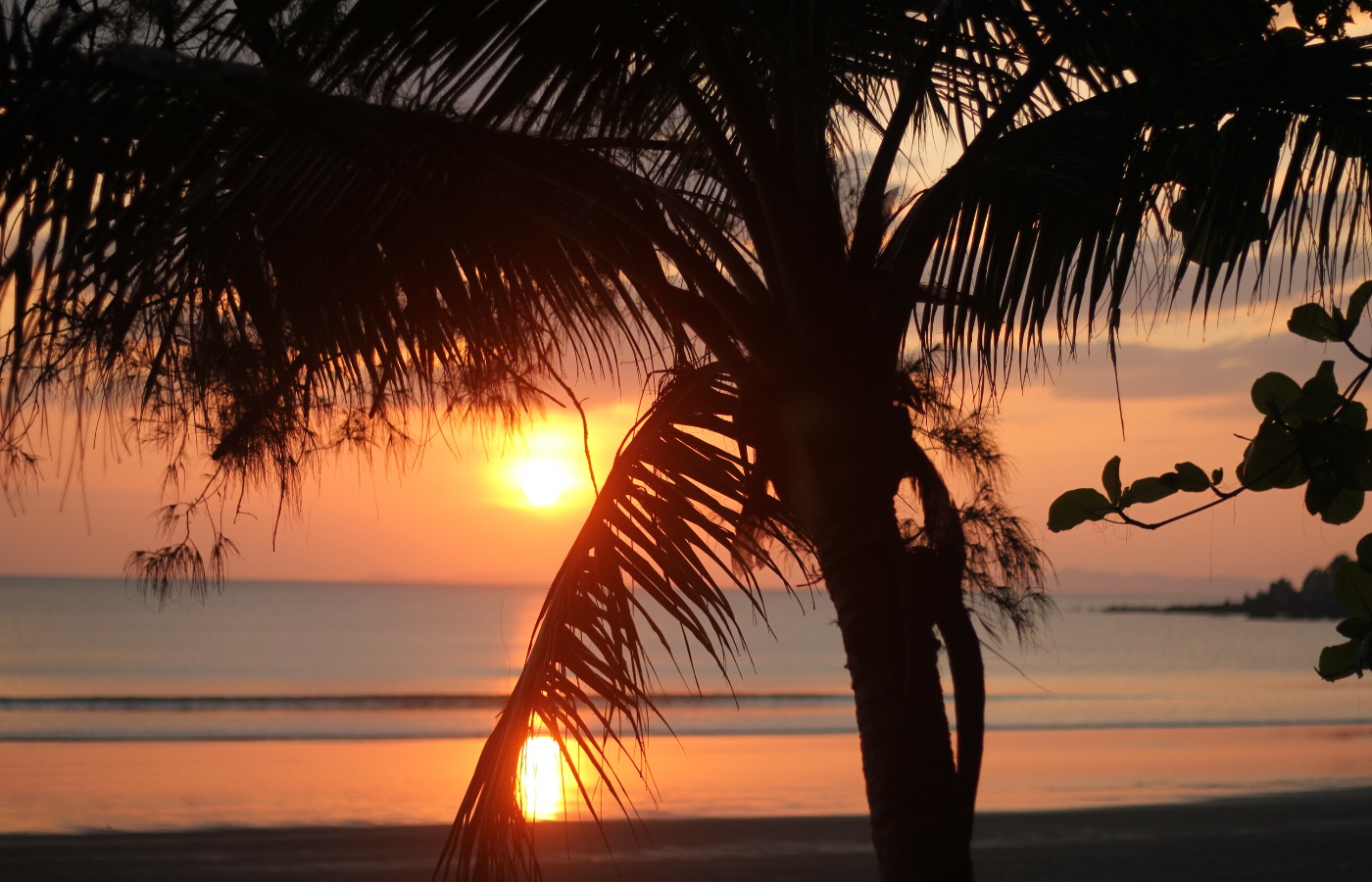 Travel has increased compared to last year when the pandemic started. Traveling might feel like a totally new experience as we have adjusted to the current circumstances. Keep in mind to be patient because rules and restrictions can change from one day to the next depending on the country you're visiting. Many have considered having a backup plan in case of unexpected situations, such as trip cancellation or medical emergencies while traveling. If you're searching for additional protection, check this research that goes in-depth about the best travel insurance companies so you can save time and energy on your search. Make sure to compare what will be the right option for your travel plans.
Don't Be Afraid To Put Yourself Out There
Being a first time traveler, mostly alone, can be scary and at times overwhelming. But embrace the discomfort. It's a great story for later! Also, talk to people as much as possible! Especially your fellow travelers. There's a pretty good chance they're feeling the same things as you and can relate to what you're experiencing. Everyone has an open schedule and is on vacation trying to see the same things as you. Make friends and explore your destination with them! Having friends from different countries and backgrounds is never a bad thing, and maybe you can crash with them in their home country someday! The network you form is amazing. Put yourself out there!
Traveling and seeing the world is likely the most amazing thing any of us will do in our lifetimes. Discovering new cultures and landscapes can do wonders for our worldview and gives us a perspective we may never have had otherwise. The stories you will tell, the friends you will make, and the memories gained from your international travel experiences will last a lifetime. Don't let anything get in the way of your travel dreams, especially being a first time traveler. 
For More Of Jason's Insights, Visit His Author Page, Here.